Listen out loud
Discover few things that make listening easier once you're connected.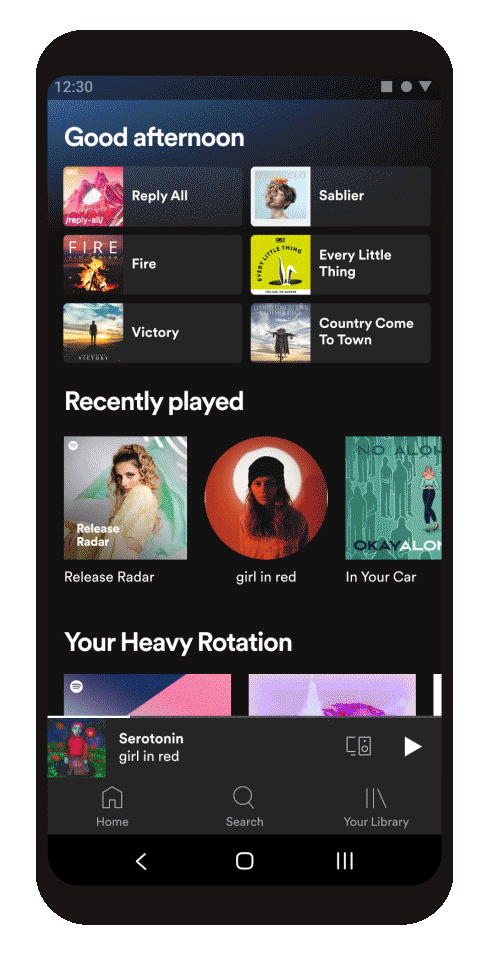 Let's get started
STEP 1
Fire up the Spotify app on your phone, laptop or tablet and play a song.
STEP 2
Tap the song title or tap to see options.
STEP 3
Select the device you want to connect.